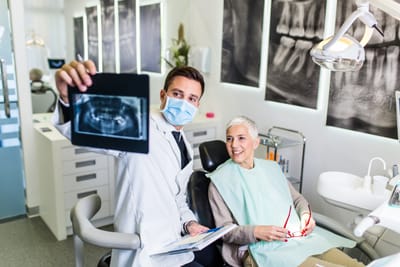 Our Dentist positions offer:
Freedom of flexibility in assignments
Customer service priority
Assignments are available anywhere in the United States
Building professional developmental skills
Income diversification
Weekly pay
Pathway to a permanent position
Why work with PsyPhyCare?
We lower the administrative burdens related to job assignments
Our expertise in Federal Regulations helps you retain and extend temporary work
assignments
You don't have to search for jobs we bring them to you
We care about you and building a life-long relationship.
A psychologist is never charged for any of our services.


Dentist Staffing Agency Placing Quality Talent at Top Positions in Illinois and Neighborhood

Are you a dental professional looking for a suitable job opportunity? Or an employer looking for experienced dentists but not able to find them? PsyPhyCare welcomes you! Whether you're searching for permanent or temp dentist jobs or looking for a dental placement agency to find the right talent, our dentist staffing professionals can help you.
At PsyPhyCare, we help dentists and facilities find what they're looking for. Being among the most trusted dental job placement agencies in the USA, we understand each position is unique and connect qualified candidates to employers according to their specific staffing needs. We cater to both permanent and temporary positions with advanced software tools and a dedicated team of recruiters who are always ready to assist clients with their particular requirements.
Connecting quality candidates with trustworthy employers
We lead with the idea of bringing opportunities to candidates so that they don't have to look for jobs. It helps us create a life-long relationship with them.
Here's how we make things happen for dental professionals and employers:
For dental professionals:
We support dentists and other dental professionals in finding the most relevant opportunities. Instead of submitting your profile for countless positions, we focus on openings that are in sync with your resume. By doing so, we help you find jobs that are right for you in terms of salary and exposure.
For employers
: As a dental office staffing agency, we help you fetch the best talent from our extensive database for your facility. We take time to understand your requirements and connect you to the most suitable candidates who fit the position and add value to your organization.
First-class dental recruitment services at your fingertips
The world is going digital at a pace like never before. To keep up with the current practices and expand our reach, we're constantly trying new technologies to bring everything you need at your fingertips. From quality talent to exciting job opportunities, we keep updating our database to serve our clients with the most qualified talent and relevant job positions. If you're looking for dental hiring agencies, you now know whom to reach.
Saving time and money with best-in-class recruitment and staffing solutions
Being an experienced dental employment agency, we understand the value of your time and money. Whether you're an employer looking for experienced dental professionals or a dentist looking for high-paying opportunities that offer both exposure and financial benefits, we use proven methods to get the job done. While doing so, we make sure that the process doesn't burn a hole in your pocket. That's how we earn our clients' trust and keep them coming back to us with their future requirements.
Connect with the most trusted dental employment agency today
It takes extensive experience in dental staff placement to support people seeking a career in dentistry or cater to urgent dentist positions. At PsyPhyCare, we have that expertise, which allows us to assist dental professionals in obtaining a temporary or permanent job by pushing their profiles for relevant positions and arranging interviews. If you're looking for a temp dental works agency, reach out to us today.