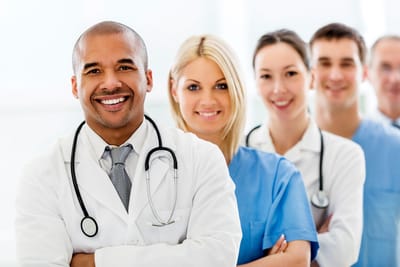 Are you a proven practitioner that cares?Our Physician positions offer:
Freedom of flexibility in assignments
Customer service priority
Assignments are available anywhere in the United States
Building professional developmental skills
Income diversification
Weekly pay
Pathway to a permanent position
Why work with Psyphycare?
We lower the administrative burdens related to job assignments
Our expertise in Federal Regulations helps you retain and extend temporary work assignments
You don't have to search for jobs we bring them to you
We care about you and building a life-long relationship
A physician is never charged for any of our services
Bringing An Advanced Consultative Approach Among Physician Recruiting Companies for Efficient Healthcare Recruitment
At PSYPHYCARE, we follow a thorough, effective, and consultative approach for long-term and fulfilling employment relationships with the best and most passionate practitioners available nationwide.
Being among the top leading physician staffing firms, we offer a comprehensive range of jobs with proper end-to-end recruitment support that helps promising candidates to advance their careers while aiding employees to find the ideal job fit.
THE PSYPHYCARE DIFFERENCE AMONG PHYSICIAN STAFFING COMPANIES
PSYPHYCARE proves to be your valued partner through its reliable physician and advanced practice recruitment, carefully vetted practice opportunities, and in-depth knowledge of the consultants. Our professionals add value to your doctor staffing requirements in the following ways:
Taking over administrative burdens
Empowering professionals by bringing jobs that match their caliber
No hidden fees or extra charges for physicians
Our expertise in Federal Regulations helps clients retain and extend temporary work assignments
Strengthening every step of the recruiting process with honesty, integrity, objectivity, quality, and competency
A continuous feedback loop for thorough follow-up that offers assistance and advice, not pressure
Our firm delivers the PSYPHYCARE difference among physician staffing agencies by reducing at least 20 percent of the recruiting cost for our clients while aiding them to meet and exceed medical service levels.
For candidates seeking advancement in their healthcare career, our physician positions offer:
Complete freedom of flexibility in assignments
Client-first approach
Weekly pay
Income diversification opportunities
Enhancing professional developmental skills
Pathway to a permanent position
Availability of assignments across the USA
Considering the lack of talent pool and shortage of decent opportunities in the healthcare, we understand that finding the right job or the right candidate can be difficult for both the employer as well as the employee. PSYPHYCARE fortifies locum tenens and permanent recruitment process with high ethics and detailed practice opportunity introductions while improving accessibility to the best.
Our proven recruitment model with flexible yet stringent physician staffing services has allowed us to gain trust of our clients over the years with satisfactory results. Our methodology is on pace with the state legislations while being compliant with regulatory bodies.
Owing to our years of experience in the healthcare industry, we aim to pass on the benefits with structured recruitment campaigns to source the most professional candidates and industry opportunities. Our cost-efficient solutions fulfill organizational obligations and eliminate unnecessary calls that take away the value and lengthen the process.
With PSYPHYCARE, you don't hire an agency but indulge in a partnership that enables you to accomplish beneficial recruitment while keeping pace with market trends and multiple offers from competing organizations and individuals.
If you are a proven practitioner looking to switch up or advance his/ her career or an employer, connect with us or fill out the form
here
to set up an appointment.