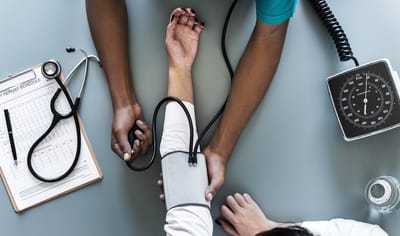 PsyPhyCare, a division of
Business Staffing of America, Inc.
specialties in providing medical practitioners in hard to find areas and rural communities
We add value by recruiting, hiring and developing the most professional and passionate medical practitioners available nationwide.
Services we offer to our clients:
Locum Tenens
Extended Placement
Practitioner Recruiting and Search
Governmental Staffing

Empowering Healthcare Facilities Through Effective Locum Tenens Physician Staffing
PsyPhyCare is a reputed name among full-time and locum tenens agencies that offers comprehensive permanent staffing and locum tenens physician staffing solution in the healthcare industry. Established to create and forge robust industry standards and avant-garde medical practices, we strive to provide the highest-quality physician recruitment, emphasizing honesty, objectivity, competency, and integrity.
Specializing in providing medical practitioners in rural and hard-to-find areas, our team at PsyPhyCare adds value through:
Locum tenens
Governmental staffing
Extended placement
Practitioner recruiting and search


THE PROBLEM WITHIN THE LOCUM TENENS SPHERE
Quality has always been an issue within locum tenens staffing. From unprofessional candidates, unsatisfactory opportunities, zero work ethics, and poor accessibility with recruitment representatives, choosing an incompetent locum recruiter only add to the problem while creating a rift between the ideal candidate and employer.
Through our ethical culture based on mutual feedback, our team of experts offers exceptional stability to employees, physicians, and advanced healthcare practice providers while maintaining the highest quality standards.
Here's how PsyPhyCare makes the difference:
Credentialing support
Complete accessibility and strong client support
Ensuring regular employee payment through stringent historical payroll study
Zero tolerance for malpractices
Complete compliance with code of conduct to ensure highest quality services
Partnership with us gives you access to professional, knowledgeable staff, a large talent pool of qualified practitioners, and an extensive array of career opportunities for participating candidates.
We aren't biassed towards employers or candidates. As a reputed brand among locum tenens staffing companies, we are committed to excellence and enhancing relationship value through our services. Whether you are looking for a promising locums job or a great practitioner, our tenured recruiters possess the necessary skills and connections to find you the ideal fit.
A FUTURISTIC CAREER BUILT ON MUTUAL VALUE EXCHANGE WITH PSYPHYCARE
In the current era of high competition and increased choices, the complexity of the healthcare market has riddled job-seeking individuals and employers to find their desired matches. Our founding principles are simple- to deliver you the expectation with which you enter a locum recruiter partnership.
PsyPhyCare team works relentlessly to protect and support locum tenens agencies, healthcare facilities, and medical practitioners.
Our practice standards and ethical code ensure the highest quality professional relationship between clients and candidates. Our experts satisfy your specific needs while preserving ethics and code of conduct through their impeccable skills and familiarity with the ins and outs.
Are you looking for a change? Or looking for immediate temporary staffing? Connect with us for a smooth process!