Any job in the dental industry not only requires the proper knowledge but also a good amount of passion. Dealing with patients while helping them feel healthy and confident can be a challenging task, but the good news is that you will most likely be rewarded with a good income since U.S. News has ranked the dental field as one of the highest paying jobs in the United States in 2023.
Best Dental Jobs in 2023
Oral and Maxillofacial Surgeon
This specialty focuses on the diagnosis and treatment of a range of diseases and injuries to the head, neck, face, mouth, teeth, jaws, and oral tissues. It is the highest paid job in the dental field because of the extra years of training it requires after Dental school. Hence, its annual salary range can be anywhere between $300,000 and $400,000.
It's not only one of the highest-paying dental jobs, but it's also incredibly fulfilling because of its positive impact on patients' self-confidence. Specializing in the alignment and straightening of the teeth and jaws, orthodontists treat any kind of bite disorder and earn a salary of around $300,000 per year.
These professionals are in high demand since they care for the interior of teeth, therefore essential for preventive dental care. That is why this specialty is a high paying dental job, earning an average of $300,000 annually.
Although a three-year training is required right after dental school, anesthesiology is one of the best jobs in the dental field because it helps patients deal with their anxiety and fear of pain while also making good money, with salaries that can go up to $260,000 per year.
Making kids feel healthy and happy while doing your job is why working as a Pediatric Dentist can be so rewarding. Parents will always be grateful to these professionals for establishing healthy dental habits in their children and preventing many issues in later life. It is also an ideal job regarding its annual salary, which is over $230,000.
How to Choose the Right Dental Job
Assess Your Interests and Skills
Before working with other people, you need to get to know yourself. First and foremost, ask yourself important questions like whether or not you are passionate about surgery, whether you like working with kids, or are financially oriented. Once you get these answers, you can narrow down some options and focus on the right jobs for you instead.
Explore Dental Career Options
It can be easy to get dizzy with how many options there are in the dental jobs list, but getting to know them all will help you understand each particular one better. With the right information, your confusion will die down, and your path will become much clearer.
Networking and Professional Development
Like in any profession, networking is crucial in the dental field for attracting new patients while staying alongside the latest developments and trends in the industry. There are many ways to stay connected with colleagues, like attending dental conferences in your town or joining local and international dental organizations. But apart from the traditional ways, you should consider how useful social media is nowadays for finding related profiles or even growing your account, which will most likely give you the connections you need.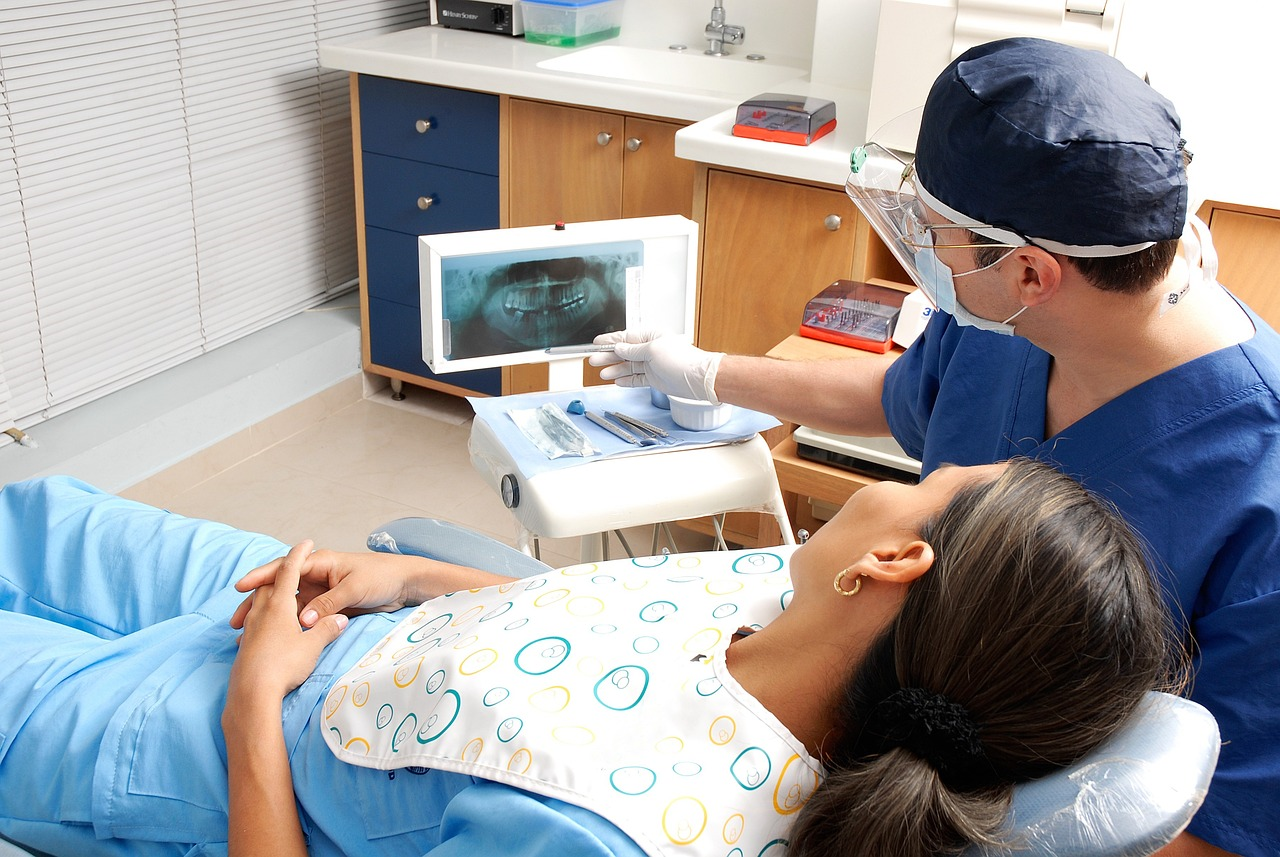 How to Pursue a Career in Dentistry
Steps to becoming a dental professional
No matter what specialty you are looking to pursue, it's all about high-quality education. It is recommended to start early on in life by taking related AP classes in high school, like chemistry or biology, and follow up in college by earning a Bachelor's Degree with a Biology major, which is a strong choice for those interested in healthcare. Then, you'll need to take the Dental Admissions Test (DAT), and once you have passed the exam, you will go through four more years of education in the college of your choice to get a Dental Medicine or Dental Surgery Degree. You might need a few more years of training if you are looking to pursue some specific specialties in the dental field- if this is your case, you will be done by completing a residency program.
Tips for choosing the right dental specialty
Among so many different options, there certainly is one that's perfect for you. It's just about finding the one that suits your needs the most. Depending on your personal and financial goals and the types of patients you want to treat, you will have several options, but you might have to balance the pros and cons for each of them. For instance, if you're looking to maximize your earnings, then you may want to consider specializing in dental surgery. However, you've got to have a lot of patience because it can take you over a decade to finish off your training. On the other hand, you might not care much about the numbers on a check if you are eager to start working immediately. It's all about priorities, and you'll just need to evaluate yours.
Overview of the Dental Industry
Provide a snapshot of the current state of the dental industry
After some complicated years following the outbreak of the COVID-19 pandemic, the dental industry has been able to recover and is currently growing quite rapidly in fact. According to the market research company Fortune Business Insights, the global dental market size was valued at $36.08 billion in 2022 and is projected to grow from $38.21 billion in 2023 to $65.23 billion by 2030. However, growth only happens with some changes.
Highlight the importance of choosing the right dental career
Many specialties are in high demand nowadays due to the transformation of the dental industry as a whole in the post-pandemic era. Since there is actual research to back it up, people are now more than ever aware of the link between a patient's oral health and their general well-being. That's where the role of dental hygienists becomes so essential these days, considering they take care of making initial diagnoses and educating patients on oral care. Many other specific jobs in the dental field are currently growing, such as hygienists. That's why you should get to know all specialties before choosing the right one for you, given the circumstances of the ever-changing dental industry.
Emerging Trends in Dental Industry
And speaking of changes, some new trends are emerging and will likely be the future of the dental industry. The most popular are virtual consultations that arose during the pandemic but remain in vogue due to their convenience and accessibility. Still technology-related, 3D printing is transforming the creation of personalized dental models, prostheses, and crowns. The use of sustainable dental procedures and biomaterials is also becoming increasingly popular in response to the demands of the climate change crisis.
Conclusion
There is much more to learn about the complex world of the dental industry and the dental hiring agencies. There's no doubt these professionals are transforming the field from within. But it's also about the way patients' priorities are constantly changing and how to keep meeting those specific needs, one dentist at a time.