Nursing is a noble and rewarding profession that holds a fundamental place in the healthcare system. It involves the compassionate and skilled care of individuals, families, and communities to promote health and wellness. Nurses are frontline healthcare professionals who administer medical treatments and provide emotional support and education to patients.In this comprehensive guide, we will explore everything you need to know about becoming a nurse in Nevada, including the different educational pathways available, the essential role nurses play in healthcare, and key information about nursing salaries, education, career opportunities in the state, and more.
How to Become a Nurse in Nevada
Becoming a Nurse in Nevada involves a well-defined path that aspiring individuals can follow.
Steps to Pursue a Nursing Career in Nevada
Graduate from an Approved Nursing Program:

Obtain an associate degree in nursing (ADN), a bachelor of science in nursing (BSN), or an accelerated BSN.
Admission necessitates a high school diploma or an equivalent qualification.
Complete a minimum of 500 direct client care hours during your program.

Submit an RN Licensure Application:

Prepare and submit an online application to the Nevada Board of Nursing (VBON).
Pay a $190 fee ($170 for licensed practical nurses).

Complete a Background Check:

After submitting your application, undergo a criminal background check through Fieldprint VA.

Register for the NCLEX:

Register online for the NCLEX through Pearson Vue immediately after applying for licensure to avoid delays.

Pass the NCLEX:

Take the NCLEX within the allotted 90-day window upon receiving the Authorization to Test (ATT) from Pearson Vue.
Upon passing, the VBON will issue your RN license.

Continuing Education Requirements:

Nurses in Nevada must fulfill continuing education requirements every two years.
VBON provides a list of acceptable activities or courses for this purpose.
Educational Pathways
Nursing education in Nevada offers various pathways, allowing individuals to choose the route that best aligns with their goals and preferences. Some of them include:
Associate Degree in Nursing (ADN):
Bachelor's of Science in Nursing (BSN):

A four-year nursing education program provides a thorough and comprehensive curriculum.
Often preferred for positions that require a higher level of education.

Accelerated BSN:

Designed for individuals with a non-nursing bachelor's degree.
Intensive program allowing for quicker entry into nursing.
The Role of Nursing
Nursing is a pivotal component of the healthcare system, with professionals in this field playing a crucial role in ensuring the well-being of individuals and communities. Let's delve into the significance of nursing by highlighting the critical role nurses play and discussing their responsibilities and duties.
The Critical Role Nurses Play in Healthcare
Nurses are the heartbeat of healthcare, serving as frontline caregivers and patient advocates. Their role extends far beyond administering medications and providing bedside care. Nurses contribute significantly to the overall patient experience, emphasizing empathy, compassion, and holistic care. They act as a bridge between patients and other healthcare professionals, facilitating effective communication and fostering a supportive environment.In addition to their direct impact on patient well-being, nurses also play a vital role in health promotion, disease prevention, and community education. Their influence reaches into various healthcare settings, contributing to advancing medical knowledge and improving healthcare policies.
The Responsibilities and Duties of Nurses
The responsibilities and duties of nurses are diverse and dynamic, reflecting the multifaceted nature of their profession. Some key aspects of their role include:
Patient Care:

Delivering hands-on patient care involves administering medications, monitoring vital signs, and aiding with daily activities.

Advocacy:

Serving as advocates for patients, ensuring their voices are heard, and their needs are addressed within the healthcare system.

Communication:

Facilitating effective communication between patients, their families, and other healthcare team members.

Education:

Offering health education to patients and communities, empowering them to make informed decisions about their well-being.

Collaboration:

Working in tandem with fellow healthcare professionals to create and execute comprehensive care plans.

Critical Thinking:

Applying critical thinking skills to assess, plan, implement, and evaluate patient care, adapting to evolving healthcare scenarios.

Advancement of Healthcare Practices:

Contributing to research, evidence-based practice, and the continuous improvement of healthcare delivery.
By taking on these diverse responsibilities, nurses contribute significantly to the overall quality of healthcare and the positive outcomes of patients.
How Much Do Nurses Make in Nevada?
Average Nursing Salaries in Nevada
Nursing salaries in Nevada reflect a dynamic landscape influenced by various factors. As of 2022, the U.S. Bureau of Labor Statistics (BLS) reports that registered nurses in Nevada earned an annual mean wage of $94,930. While this falls below the six-figure mark seen in some states, Nevada still positions itself within the BLS's highest earning bracket for RNs, ranging from $82,660 to $124,000. The Las Vegas metropolitan area leads with the state's highest mean wage, closely followed by Reno and the Nevada nonmetropolitan region.Recognizing that actual wages can vary significantly based on factors is essential.
Factors Affecting Nursing Salaries
The salary landscape for nurses is nuanced, with several factors influencing earnings. Elements such as years of experience, educational attainment, and the specific nursing specialty pursued contribute to variations in compensation. Skilled nursing roles, including nurse anesthetists or nurse practitioners, typically command higher salaries due to the advanced skill sets required.As aspiring or practicing nurses navigate their careers in Nevada, understanding these factors becomes crucial for making informed decisions about education, specialization, and career paths.
Popular Nursing Specialties in Nevada
Nevada's nursing landscape is diverse, offering various specialties that cater to different healthcare needs. Some popular nursing specialties in the state and their associated salaries include:
Nurse Anesthetist:

Commanding a higher salary due to specialized skills.
Annual earnings often exceed the average for registered nurses.

Nurse Practitioner:

A specialized role with advanced responsibilities.
Generally, nurse practitioners earn higher salaries compared to general registered nurses.

Critical Care Nurse:

Specializing in the care of critically ill patients.
Salaries may be higher than the average due to the demanding nature of the role.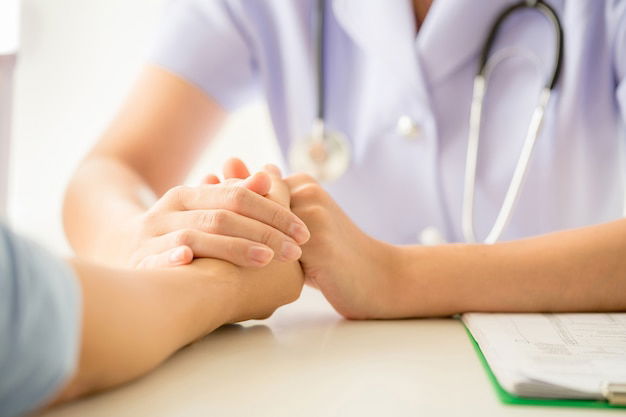 Nursing Education in Nevada
Nursing Programs in the State
In the vibrant healthcare education landscape, Nevada offers a wide range of nursing programs for aspiring healthcare professionals.
RN-BSN Program: Ideal for working nurses, this one-year online course provides flexibility, allowing professionals to earn their bachelor's degree while enhancing their skills.
MSN-FNP Program: Designed for bachelor's degree holders and licensed registered nurses, this 20-month program is the next step in their career, preparing them to meet educational eligibility requirements for the AANP and ANCC.
Post-MSN Graduate Certificate-FNP: For RNs with a master's degree in nursing, this certificate program readies them to fulfill educational eligibility requirements for the AANP and ANCC.
Doctor of Nursing Practice: Tailored for nurses at the highest level of practice, this program aligns with the increasing demands in the healthcare system.
Faculty & Staff: The School of Nursing prioritizes accessibility and communication, encouraging students to reach out through an open-door policy with faculty and staff for support.
Admission Requirements and Application Process
As we have previously clarified, to become a registered nurse (RN) in Nevada, graduates from nursing programs must pass the NCLEX-RN (National Council Licensure Examination for Registered Nurses). The Nevada State Board of Nursing is responsible for licensing and setting standards for nursing practice in the state.
Those aiming for advanced nursing roles, such as Nurse Practitioner (NP) or Certified Registered Nurse Anesthetist (CRNA), can opt for master's or doctoral nursing programs.
Nevada nursing schools often collaborate with hospitals and healthcare centers to provide students with practical experiences in clinical settings.
Career Opportunities in Nevada
Different Nursing Specialties in Nevada
Nevada offers a wide variety of nursing specialties, providing ample career opportunities for healthcare professionals. Among them are:
Trauma Nurse
Pediatric Nurse
Geriatric Nurse
Public Health Nurse
Intensive Care Nurse
Neonatal Nurse
Travel Nurse
Oncology Nurse
Nurse Midwife
Nurse Anesthetist
Conclusion
Embarking on the journey to become a nurse in Nevada is an exciting and fulfilling endeavor that requires dedication, education, and a heartfelt passion for making a positive impact on others. This guide lays out the steps you need to take, providing a roadmap for navigating toward a rewarding career where you can actively contribute to the well-being of individuals and communities. For more information on nursing or other specialties, please visit our website.