Agency nurses have become an integral part of the healthcare workforce due to the pervasive nursing shortage of recent years and the projected nationwide staffing crisis. This shift in the Healthcare industry has ignited plenty of debate around one simple question. What is an agency nurse and what exactly sets their job apart from every other nursing job that comes to mind? This article is here to help shed some light on the topic and guide those interested in becoming an agency nurse.
Defining an Agency Nurse
An agency nurse is a licensed nursing professional, such as a CNA, LPN, or RN, who chooses to work for a nursing agency to render nursing services to healthcare facilities or organizations. Agency nurses adapt to offer a variety of short-term or long-term solutions to facilities on the lookout for staff. They may do per diem or gig shifts, or they may take on long-term assignments and even fill staff positions temporarily to meet client needs.
Agency nurse duties and responsibilities are roughly similar to those of regular nursing staff. However, there are key characteristics that distinguish agency nurses from regular staff nurses.
While staff nurses are usually paid a fixed salary, agency nurses are paid hourly and receive a stipend for living arrangements.
In addition, as they fill a higher need, it is not uncommon for agency nurses to perceive higher wages than their similarly experienced and qualified counterparts.
By now, you may be wondering why agency nurses get paid more. The primary reason is that while staff nurses are employed consistently in one location, agency nurses regularly travel for work and face the challenge of adapting to new locations on a regular basis.
Similarly, staff nurses work in a set location and environment consistently, which allows them to become specialized in some recurrent regions. Agency nurses, on the other hand, move from location to location and experience a wider array of settings with their specific challenges, developing expertise in a broader variety of situations.
The Role of an Agency Nurse
So, what does an agency nurse do? Agency nurses complete various health care duties, the same as staff nurses. Their primary responsibilities revolve around patient care. They attend to patients, administer required treatments and follow up on their progress. That being said, the particular responsibilities of any given agency nurse will vary according to the placement they are assigned, their qualifications and the department in which they work during their assignment. At the same time, agency nurses will have the added responsibility of quickly becoming familiar with their new work environment and the ins and outs of their internal organization each time they arrive at a new assignment. General duties all agency nurses will have to take on include:
Attending to and monitoring patient wellbeing
Administering required treatments
Administering emergency medical treatment
Assisting staff physicians and surgeons as needed
Discussing patient status with physicians and patients' families
Assisting patients with their personal care
Evaluating patient recovery and progress
Keeping common areas stocked with the necessary supplies and equipment
Completing treatment plans on schedule
Working for a nursing agency may allow you to work in a variety of different settings and to travel to a number of new locations. Apart from traditional settings such as hospitals and clinics, agency nurses are commonly employed in other types of facilities, such as nursing homes, rehabilitation centers, community outreach programs, and some state-run institutions. You may also be assigned to provide home health care services for people undergoing treatment at home for illness, injury, or a chronic condition.
It is important to note that agency nurses are not the same as travel nurses. While some similarities lead to this confusion, those are two distinct positions that are likely to suit different types of professionals. Different from agency nurses, travel nurses tend to have little input regarding their placements, and they also tend to receive longer terms of assignment. Travel nurses can potentially be assigned to work abroad. Meanwhile, agency nurses have much more autonomy to select the assignments and placements that best suit their particular skills and location preferences. Their assignments are most often shorter in nature, and they do not receive placement abroad at any time.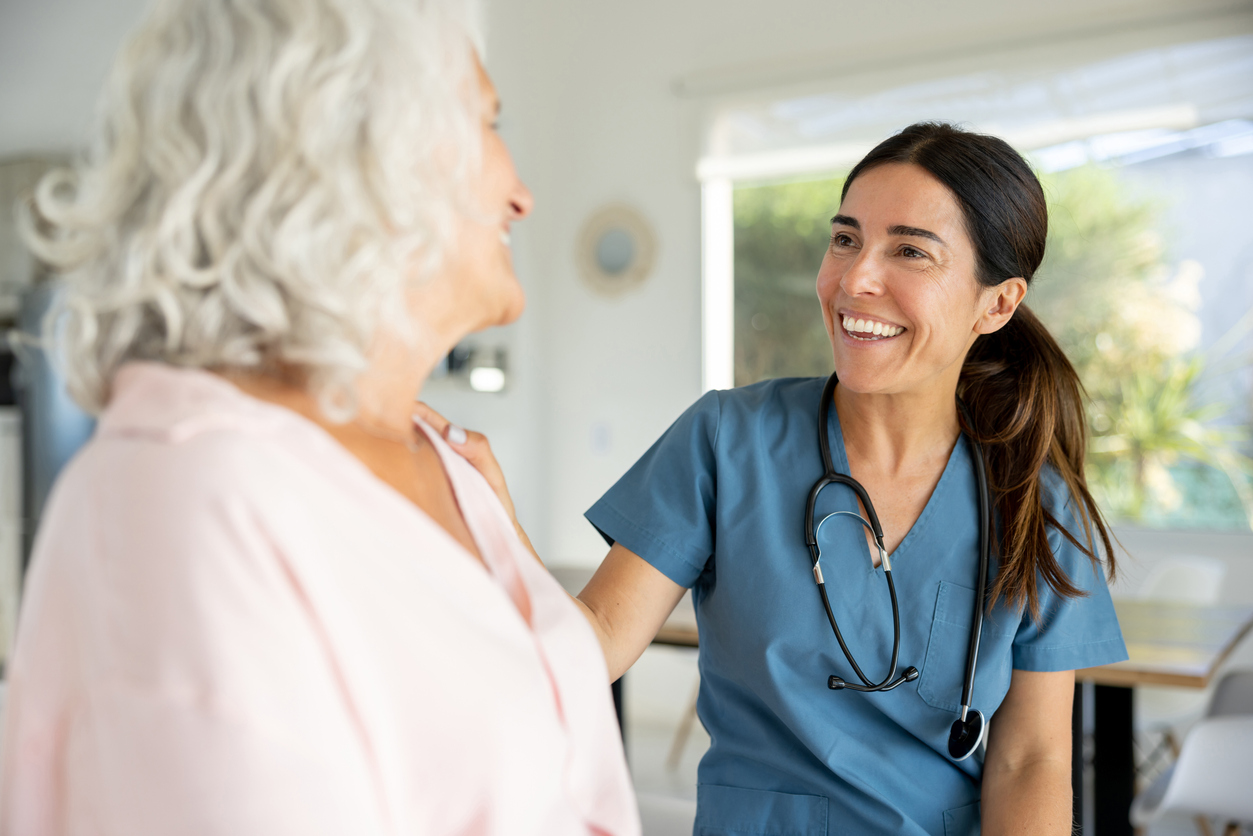 The Growing Demand for Agency Nurses
The demand for agency nurses in the healthcare industry has seen a steady increase in recent times, and it shows no sign of stopping. Nationwide shortages of qualified staff have become more and more pervasive following the COVID-19 pandemic, and this has led many facilities to discover the benefits of hiring through nurse companies in order to uphold service standards. There is a greater need for temporary coverage in healthcare positions than ever before, and agency nurses have become vital in answering that call.
The projected numbers going forward show that staff shortages are likely to persist across the country. Looking at supply-demand expectations for 2030, California sits at the top of the list with an estimated 44,500 deficit in registered nurses. Texas, New Jersey, and South Carolina will need more than 10,000 RNs, while Alaska, Georgia, and South Dakota will each be short several thousand. The importance of agency nurses and other healthcare professionals in mitigating the effect of this situation can hardly be understated.
How to Become an Agency Nurse
A key question remains. How do you become an agency nurse? To start working as an agency nurse, you will need to have an associate or bachelor's degree in nursing, a nursing license, and the ability to work independently and to be adaptable. You will also need to have excellent communication and time management skills, which will allow you to integrate into preexisting medical teams and keep up with the dynamics present in each new assignment. Since you work independently, you may also want to brush up on your business skills to organize your schedule and finances. Depending on the particulars of the assignments you are interested in, you may also benefit from earning specific certifications focused on the type of care required for that assignment.
What is the salary for agency nurses?
The average salary of agency nurses in 2023 is around $100,179, depending on education level, agency resources, location of placement, and how many placements a particular RN fills during a year. It is common for agency nurses to complete overtime hours, which is likely to increase their earnings.
Conclusion
Agency nurse jobs offer great opportunities for professional and personal growth, along with very competitive pay. Due to nationwide healthcare staff shortages, agency nurses have become an integral part of the industry, helping to keep it lively and energetic and ensuring patient care is always at its best no matter the circumstances. This career path offers flexibility, independence, and the opportunity to hone one's skills in new and dynamic environments of one's choosing.